Off, Evenings and Thursday May 21th in Zabrze



Thursday morning, May 21th we were received by the local authorities at the town hall of Zabrze, where a breakfast was offered during the welcome reception. After a break from shopping and the lunch break at school, a long working session the afternoon helped to end the latest works in progress, to conduct the assessment of the stay and to deliver the certificates of mobility.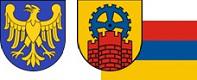 Angelika led us each evening in quaint restaurants discover the traditional Polish cooking. On our last evening, a barbecue party in the Wood of Janek prepared by the teachers, parents and Polish students helped to separate us at the sound of the accordion in a festive and joyful mood.

Before our return to France on the evening of Friday 22th, we have seen the same day the site of Auschwitz-Birkenau. On the spot, emotion, History and remembrance for everyone.